Main features:
Uniform construction
3 USB ports, 2 A fast charge
3 types of security
Modern design
Basic technical parameters
Manufacturer
Xiaomi
Model
POWER STRIP
Type of product
Power strip
Connections
3 × electrical socket
3 × USB
Output current
The nest: 16 A 230 V ~ 50/60 Hz (3680 W max.)
USB port (total): -5 VDC (3.1 A max.)
USB port (single): -5 VDC (2.1 A max.)
Temperature range
0°C ~ 35°C
Height
38 mm
Width
268 mm
Thickness
50 mm
Weight
443 g
Cable length
1,4 m
Material of workmanship
Flame retardant polycarbonate


Xiaomi Mi Power Strip - three USB ports
Xiaomi Mi Power Strip is an advanced power strip that will easily deliver power to all your devices. Three USB connectors, numerous security systems and standard sockets make Mi Power Strip a universal solution for every user.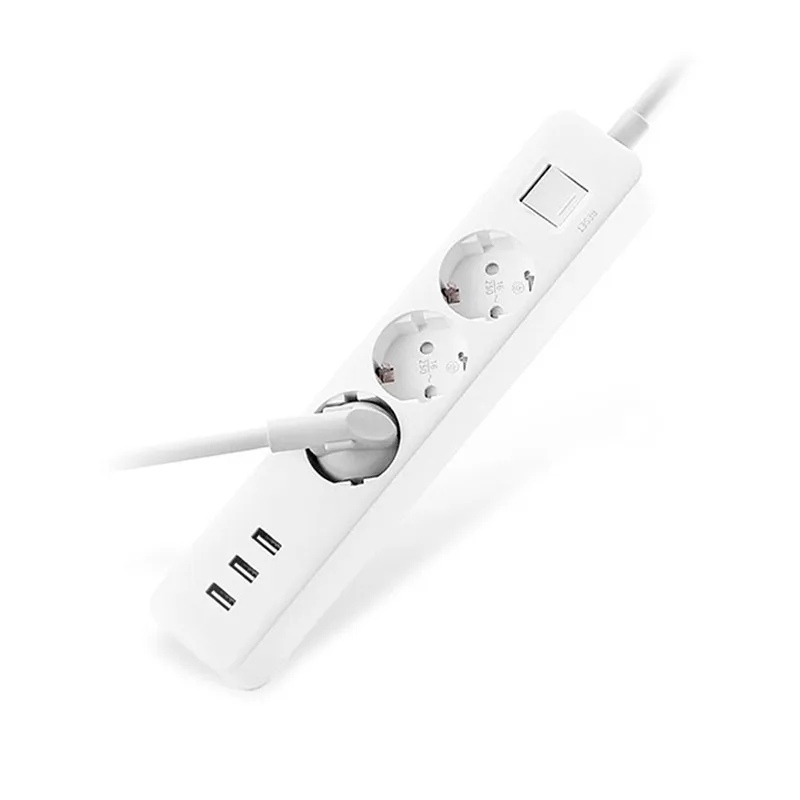 Dedicated USB ports
Thanks to the USB sockets, you won't be nervous anymore about the lack of space for your phone charger. You won't have to unplug the other necessary devices to connect your smartphone.

Elegant design
Thanks to modern, elegant design there is no need to hide it under the desk, it can successfully lie on the top.