The Xiaomi Mi Robot Vacuum Mop brings (as the name suggests) a unique combination of a robotic vacuum cleaner and a mop at the same time. Get rid of two unpopular housework at once!
Why buy this robotic vacuum cleaner?
- Great price

 

compared to competing products
- Navigation using 2 cameras, creating the optimal route thanks to

 

vSLAM

 

algorithms
- Huge suction power

 

2500 Pa
- New design allows

 

vacuuming and wiping

 

at the same time
- You can conveniently set everything through

 

the application

 

on your mobile phone
He knows where he's going
The Xiaomi vacuum robot does not have the popular LIDAR technology, but a pair of cameras that replace LIDAR better than many would think. The robot does not move chaotically around your home, but uses a route calculated by advanced vSLAM algorithms. It optimizes the cleaning route so that it does not miss anything and at the same time does not waste time. In addition to cameras, the vacuum cleaner relies on 7 different sensors. It monitors a fall from stairs, a safe distance from the wall, or the charging station's position, which it automatically enters in the event of a low battery.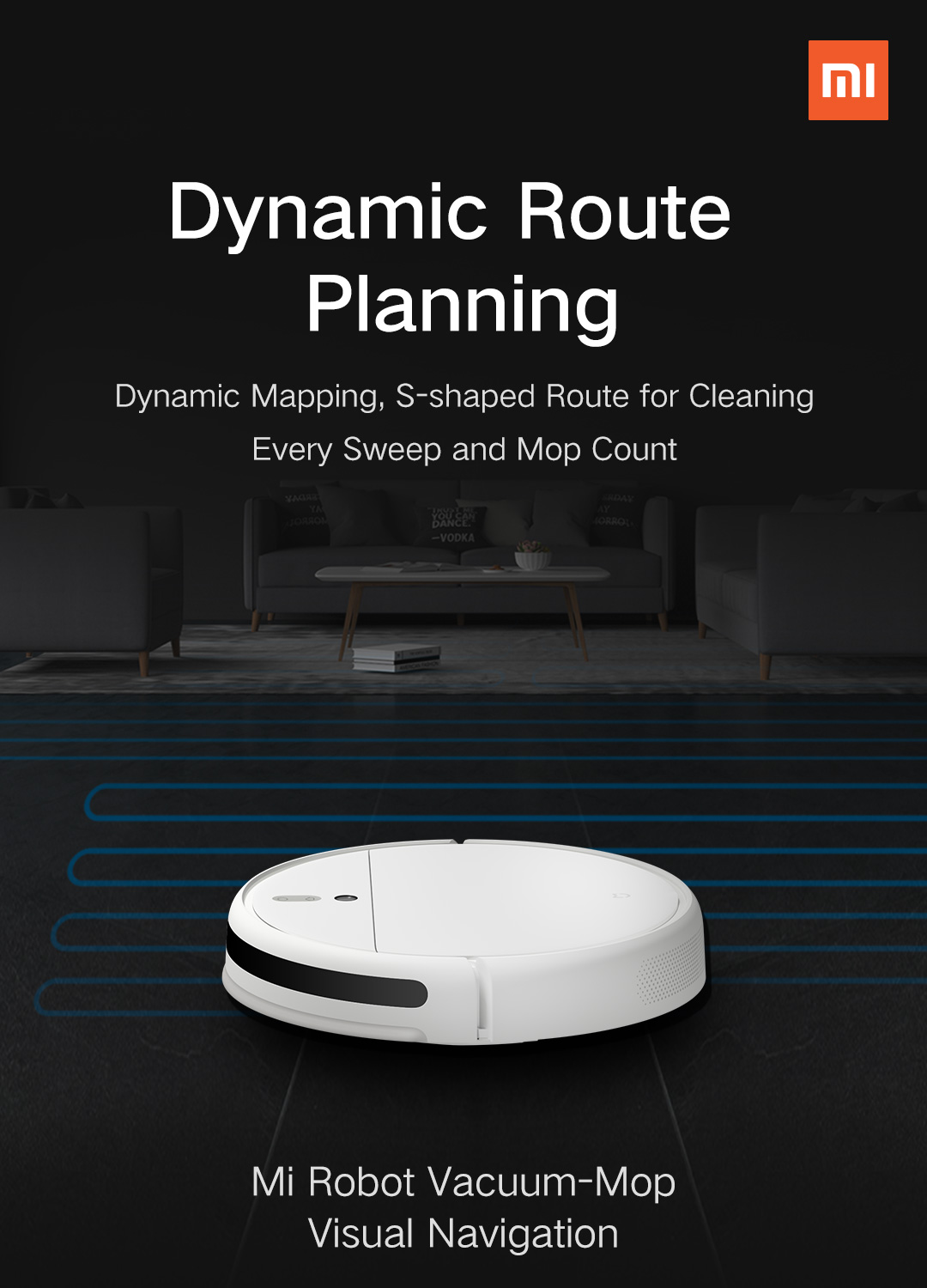 Proper performance
This crumb has a suction power of up to 2500 Pa. It is thus able to absorb crumbs, pet hair and small dust, both on hard floors and carpets. A really precise vacuuming result is ensured by a side rotating brush, which sweeps away dirt even from corners and various edges. The dust is stored in a 600 ml tank, which is equipped with a washable HEPA filter. In addition, you can attach 200ml water and detergent tanks (for wet cleaning) to the body.
It just won't stop
The construction is more or less similar to all today's robotic vacuum cleaners. The advantage of the Mi Robot in this respect are the rubber wheels, thanks to which it can easily overcome obstacles as high as two centimetres. The smaller rotary wheel is then used to change direction. The economical height of 8 centimetres allows him to easily get under a bed or couch at least 10 centimetres high. That is, even in places where it is difficult to penetrate with a classic vacuum cleaner.
Easily control it over the phone
You can make all the necessary settings classically on your smartphone. After downloading the MiHome application (Android and iOS), you can schedule the exact times when the vacuum cleaner will set out to fight dirt or simply issue a cleaning instruction while you are sitting at work. You can also schedule a long-term cleaning schedule in the application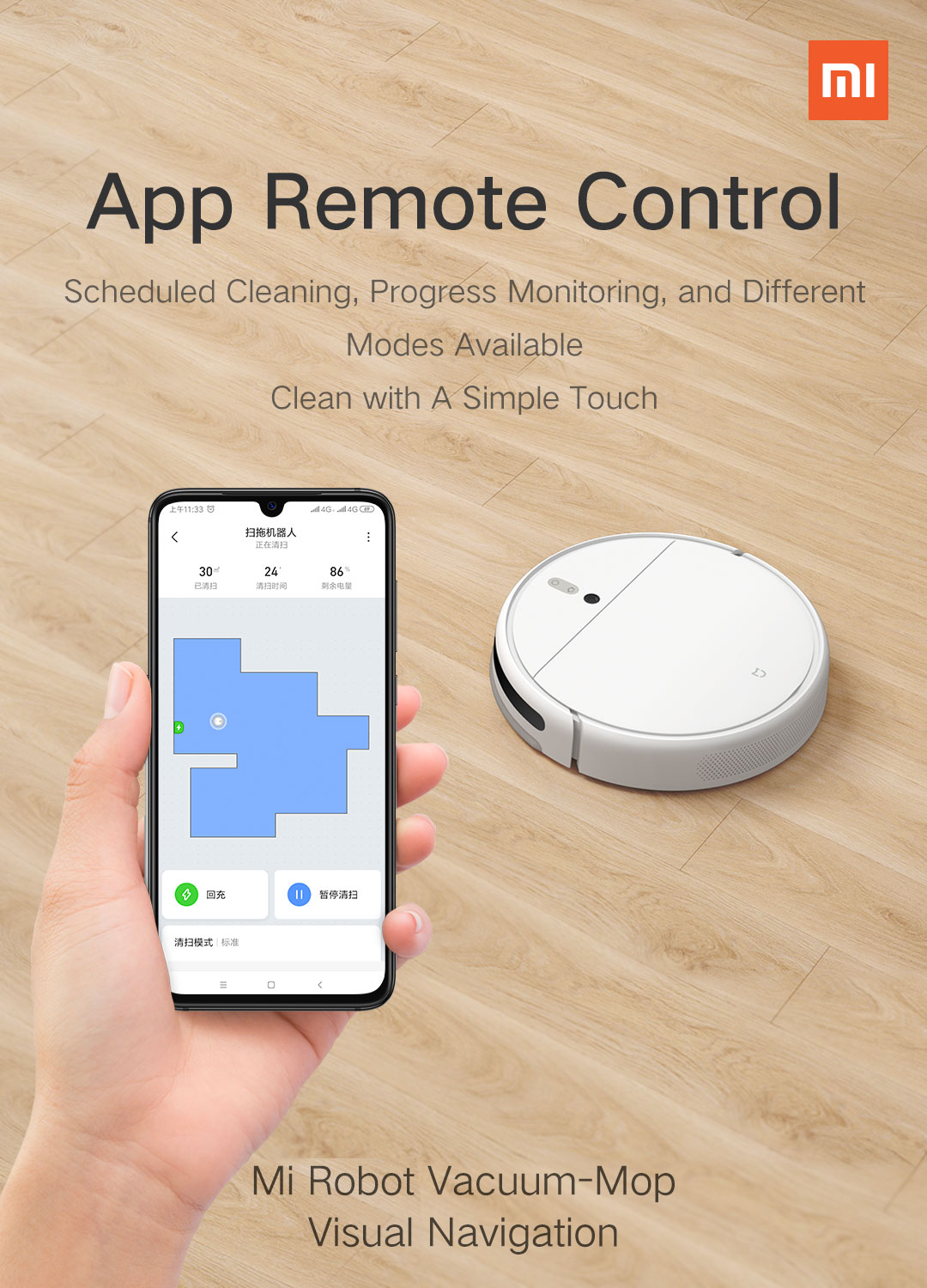 Package contains
- robotic vacuum cleaner Xiaomi Mi Robot Vacuum Mop
- docking station
- power cable
- waste container
- water container
- microfiber cloth
- user Manual